An article I never posted at the beginning of V1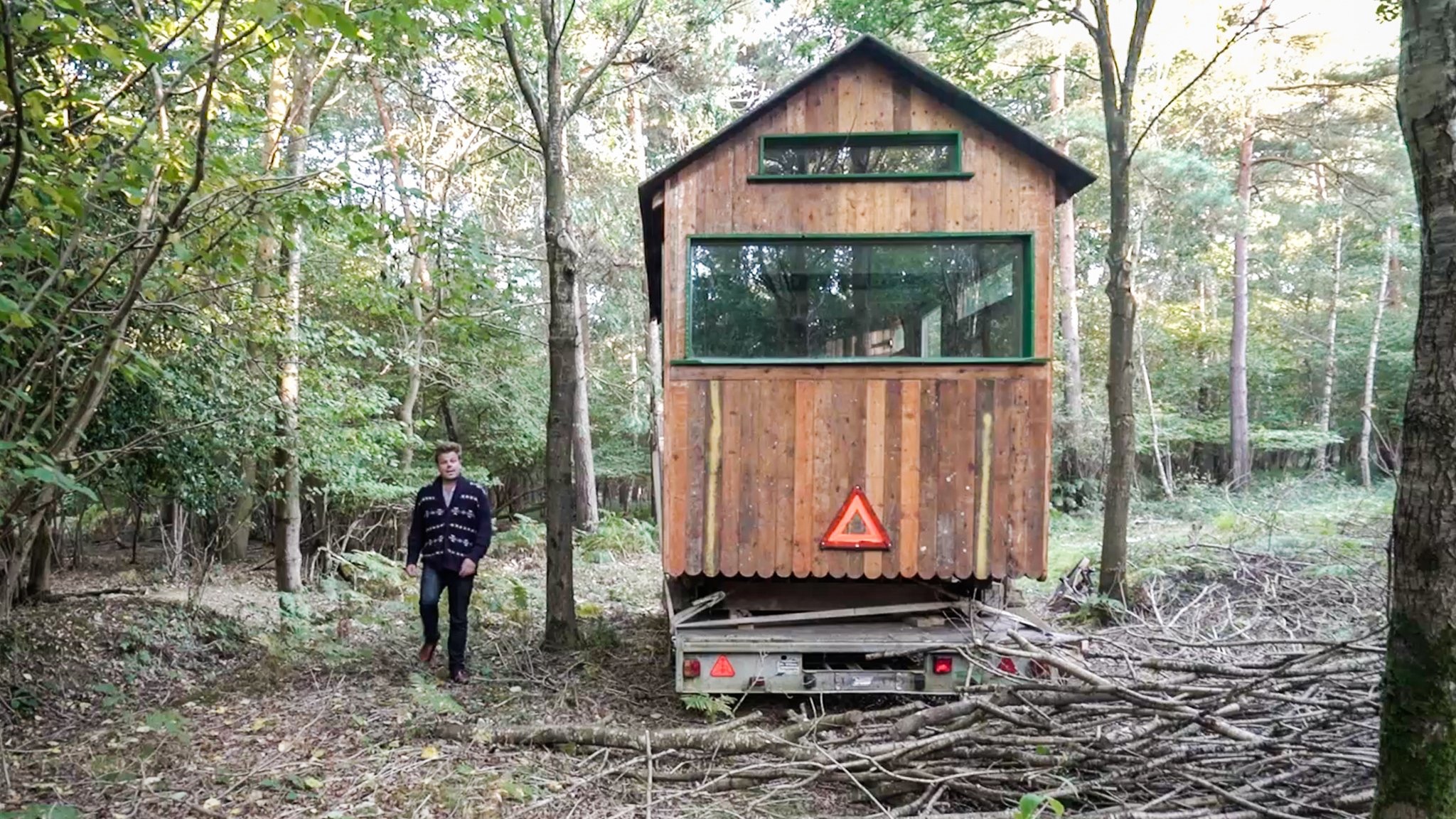 Friends & Family,
I've been away….
I haven't been able to articulate easily what I am doing, as for the first time I haven't had clear goals,
I've started from scratch.
I tried to let go of all ideas of identity, responsibility, habits, frameworks, morals and beliefs.
I travelled the world and absorbed a lot.
I am now interested in trying to see things as clearly as I can for what they really are.
I am in a process of building up a set of beliefs and habits I can believe in and it  is taking time!
From this new beginning I have been enquiring into the nature of intelligence as a framework for life.
I have also been working on finding more space to think and reflect outside the man made systems
This week I have managed to move a reclaimed Shepherds Hut into a 25 acre wood near Brighton
I am daunted, apprehensive and scared of being lonely & losing comforts,
I have committed to it until the leaves turn yellow next year.
I don't know If I will stay full time or part time, if it is a home or a workspace.
Please come and visit me, bring your presence & open minds and let's see what happens.
1 day a week I am making a video for income  -> Thursdays @ 9pm GMT on youtube.com/daveerasmus
The place is called Corcovado after the most biologically diverse canopy on the planet
Givey is well & the CEO Neil is passionate about 'Serving Small Charities' I am excited to help where I can!
I hope through this change I can contribute more fully and share more deeply.
Thanks for reading, I look forward to seeing you soon hopefully!