Last week in NY I was profoundly inspired by the street art,
    I loved the beauty of this one of Audrey Hepburn in Little Italy and I throughly enjoyed the multi layers and colours I interpret as beauty and complexity. 
Bradley Theodore an artist who greatly inspired me all over NY 
GO FOLLOW : https://instagram.com/bradleytheodore/?hl=en
Is quoted as saying "Street art is the New Museum" 
This inspiration made me think randomly, 'Could I be a Street Artist?'
As I reflected I thought, NAH – its so permanent, I don't think I am very good at painting and the bar is already very high! 
THEN I thought, what about window art? Windows are pretty popular! – They are everywhere, cars, houses, offices, big ones, small ones….and they are ALL designed to let the light in! 
I'm sure this isn't an original idea but it feels better to me because – If someone does't like it they can scrap it off, or at worst replace the window with little pain. At best they might leave it OR even remove to frame it! 🙂 
This lack of public disruption mixed with a more novel medium with the focus around 'channeling the light' feels like something exciting. 
Wait there, I am going to now google glass art!  – Oh and I just thought, stained glass windows did something pretty similar! hahah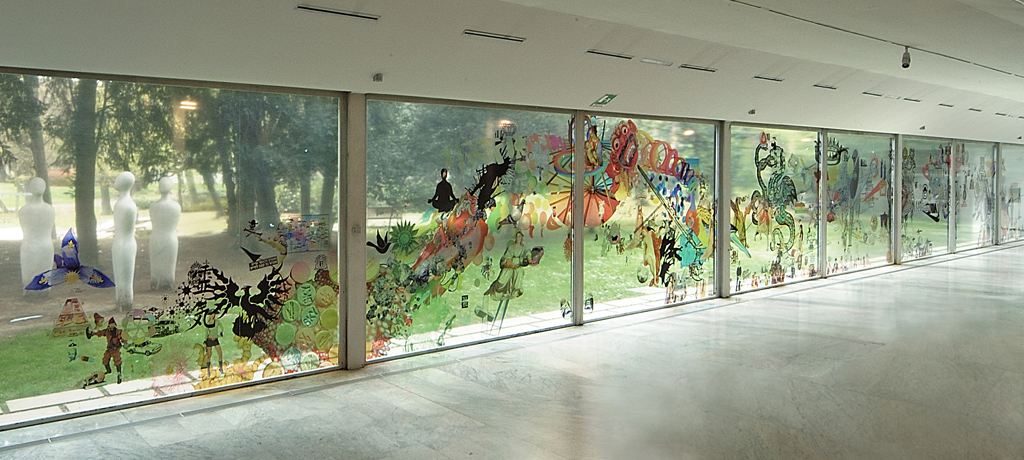 On first glance this is the first thing I can see that is similar to what I was imagining. 
I plan to at least try something.
If anyone has a window they would be prepared for me to try on, let me know 🙂 
Cheers