Soooo….. this is the the hardest professional choice I have ever made!
But Firstly I want to say THANK YOU to every single one of you that watched, commented, shared, and encouraged the 85 brave leaders to put their ideas out into the world for us all to see and be inspired by, I want to see every single one of these ideas gain momentum and grow and I will do all I can if you do what you can.
Once again Thank YOU!
It is not just difficult for the potential of idea we highlight and the lives that idea could change, but the reason WHY we choose the the project to back creates a lot of definition to the whole future of the #Solvey idea.
After doing the the 10 skype interviews with Louis over the weekend, I am sitting here with all 10 videos open again looking a-fresh to decide which team to back this time.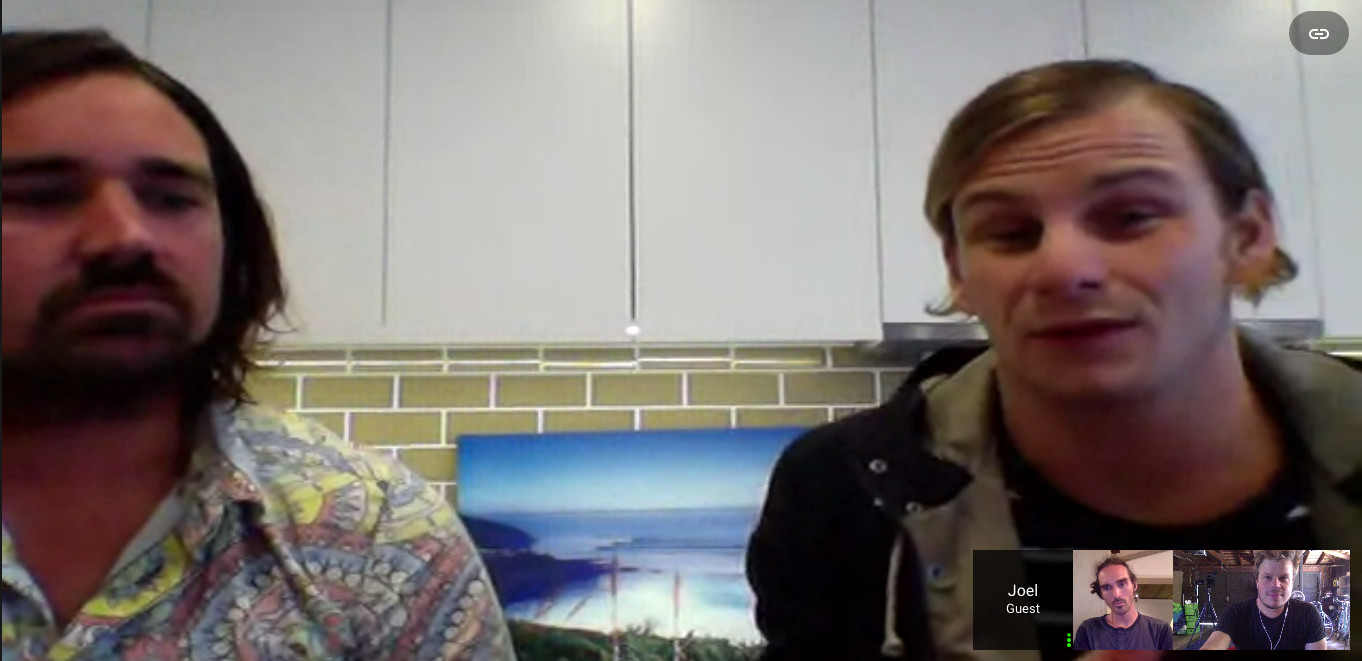 It seems there are a few questions I am letting govern my decision
Do I think they will run with this opportunity or will we carry them? 
 Is their solution tangible for people to feel the problem solved vibes?
Can we gain momentum quickly at an achievable cost? 
Is now the right timing for them? 
Is now the right time to scale their idea? 
Also because #Solvey has grown so much I am going to be opening givey.com up to be able to support all of the projects who boldly submitted their ideas so that everyone can gain momentum in trying to solve the issues they care about which is incredibly exciting for me that I will continue to be able to work with all who take the next step!!!
It also means that the project we choose we hope will see their responsibility not just to their cause but also as an ambassador on behalf of the 80,000 viewers of the #Solvey Project and 80 creators who were not highlighted this year.
(On a side note, whilst there was no limit to the video length for application the shortest of the 10 was 1m18 and longest 6m32 and the average was 3m 53 – under 4 mins)
So I think I am going to go through each one and write notes based on the above frames
One to Three : https://youtu.be/2trqbifx_ss– Amazing people Andrew and Emily with amazing passion. There are clear actions for them to take the next steps with little cost in order to make their ideas real! I am excited to see what they do – I think it's probably too early to boost them.
Stoke Collective : https://youtu.be/nKkPeS8yias Great guy Lane, lovely solution to both debt education and housing issues. The other thing I love is that rich girls and formerly homeless people would be living in the same accommodation which has a very unifying effect. At $20,000 per unit and wanting to help at least a few people, we would need $60,000 to be able to support this and I would feel more comfortable at this stage funding a more bite size journey. My gut says they are ready but #Solvey is not this year.
Solvey Energy Solared : https://youtu.be/lcFOaAjfV_o Smart dude, Matt seems to have a good crew, not sold on his UK focus as I think there are other places that need the attention but he seems open to evolving the idea. Well researched, good team around him. Could have multiple use cases. Seems kinda expensive but doable at around $7,000 per unit. Not that confident presenter yet but polish can be added, I think he has substance. I am not 100% sure his solution is the best for the problem but I like his working out and think he will listen to new evidence.
Turfed Roofs : http://str.ie/fm5w7g3ve8 I love Callum's quirky energy and out of the building thinking – Literally. In a good position personally but the idea has so many unknown quantities, as he says 'it was a brainwave' he had a couple of weeks ago. I love the idea of using un utilised spaces and making them work for us but there are many unanswered questions, health and safety, can roofs take the weight of earth? How much would it cost? I think the idea needs to checked, costed and prototyped and then I can't wait to see where it goes. I am especially excited for it as an above ground network of urban bee sanctuaries.
Kid Warrior : https://vimeo.com/125505125 Xiuhtezcatl is a total rock star! Literally – I am told Rolling Stone are featuring him this month and he just slapped up the UN and got upworthied as a reward. @earthguardianz is cool and he is inspiring his peers and old people like me. My guess is he is already on his way and if anything Louis and I would benefit from being on his coat tails so probably a bit too late for us to add maximum value. He crushes it on the activism, inspiring side but for us to get involved I would have to see how within his work X$$$ could help do one specific thing to help deliver his revolution.
One Wave : https://vimeo.com/132094333 Grant and Joel are a total hoot and a perfect example of a mutually beneficial brotherly partnership, I nearly sacked off the interviews and bolted straight to Bondi just to sink a few beers with them, you can see why their project is so successful- Beautifully simple and I love that the 'marketing' which is happy looking people in great colours in the beautiful beach is NOT just marketing but the ACTUAL product! Beauftiful, scalable concept, much in the way that TED has TEDx I think they should release their model to the world to take something so UGLY and place in the context that is most beautiful to the local culture.  My concern revolves around the tangibility of the problem being solved, not that the work is not incredibly powerful and effective. I would love to support these dudes and I think they should be big on social media
Creative Minds : https://youtu.be/k02_TTrJLLw Alisha blew my mind! I Was actually in tears for a few minutes, the points she makes about creativity are beautifully pure and she embodies the message whole heartedly. She is very early on and has not year delivered and activities to help people and I fear could be too early to scale right now. I will however say she captured my heart and I have committed to helping her realise her dreams of helping people realise 'In what way they are creative' regardless of the outcome of this project.
NY > LA Bike Lane : https://youtu.be/zijrpyxv3io  Tristan is a pretty cool dude, travelling the world on his bike, I love his idea because it truly is an idea, a concept that could help reframe how the US thinks about transport and the importance of pedal power. It puts a grin on my face when I think about it and I would love to see the direct economic and environmental effects. I think a lot of bikers could get on board with this as would increase their profile and status in general. Problem is it is potentially more of an activist gig than a creative one, less control, less ability to build momentum, can become tough work. Also he is from Holland and Louis and I are from UK, so more bloody europeans trying to impose their will on other countries is not a story I feel very easy about. I think it is potentially very exciting and touch every aspect of society, I believe it needs a native leader / champion on the team and more research and buy in from biker community needed before the timing is optimal to amplify.
Smart Phones to Wash Hands : https://youtu.be/RfJ7-FLryPQ Rithvik a flipping boy genius! He started doing this when he was 13 in his summer break and has already made it happen and he is only 15.  He currently has his solution killing 70% of bacteria and believes he can get it on parr with anti bacteria wash. I think I believe him, but until he can get it to 99% I don't think it is ready to amplify. If someone out there wants to get him some funds please speak to me on dave@givey.com and I will help join the dots as I think his path is so exciting and he needs to be encouraged as his work is lonely.
3D Printed Buildings : http://str.ie/ssaqpdunpc What a lovely girl Amanda is. again another totally cool idea, I had not considered thinking so BIG with 3D printing until I met Amanda. Also I didn't realise the materials can all be recycled which is cool as my initial concerns were around environmental effect. She sent me this link showing the early contract wins. My hunch is I want to see these executed successfully before we nick the technology and put a value giving model around it 🙂
Ok – So I slept on it and got some advice for a few senior people in tech and media…
I think the common theme at this final stage is timing!
Timing is Everything! 
We asked everyone for nothing-other than their ideas, and ideas is what we got and I super glad about this as I think we saw some of the best #solvey ideas for next year, introduced this year, and If they reapply we can see the progress they have made and there will be serious Kudos points for those who go away, work hard and bring their project back next year further along.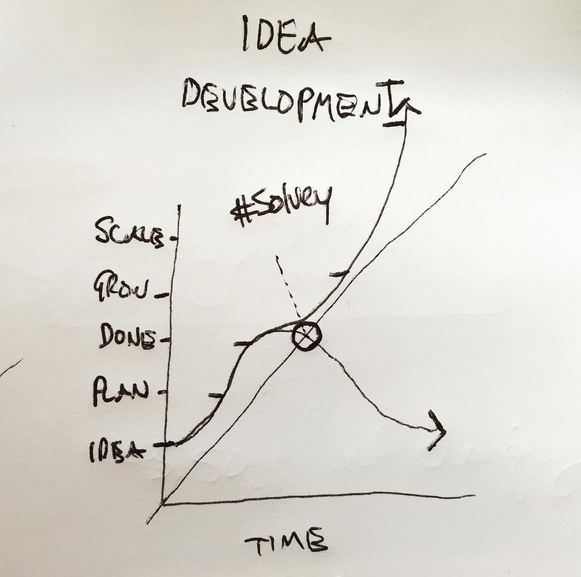 I think ideas that are worth boosting are those that have evolved from a moment of inspiration, through to a plan, and that plan has been tried at least once to see what happened.
There is a point in the life of an idea where it needs to grow and spread or it begins to die. I think that that is the optimum point where #solvey can help cultivate funding and exposure and thinking for the idea to begin to grow exponentially and if the idea is already scaling before we get it then we weren't needed anyway!!
On this basis I think there are 5 that the timing is not quite right for
One To Three // Smartphones to Wash Hands //  3D Printed Buildings // Turfed Roofs all seem too early and I think Kid Warrior is too Late as he is blowing up already.
This leaves : Solvey Energy // One Wave // Creative Minds // LA -> NY Bike Lane // Stoke Collective who are all currently designing and implementing their plans as we speak.
OK! so, what can we really do for these top 5?
Solvey Energy – needs $8,000 to implement its first demo solution
One Wave – needs Franchise thinking – $4,000 to open a new surf experience
Creative Minds – Coaching, thinking,  $500 to run initial Creativity workshops
LA – NY Bike Lane – Community development, government interaction & Activism
Stoke Collective – $20,000 to fund first Tiny Home for a vulnerable person
AND THE SOLVEY SPOTLIGHT THIS YEAR GOES TO…….
ONE WAVE !!!!! 
Let's Change The World! from OneWave on Vimeo.
We are so excited about Grant and Joel's vision, we feel it can spread like wildfire using social media with their powerful and beautiful model. I think we can help build out both the medical and economic argument to help scale this idea.  We also feel that they will be great ambassadors for #solvey community, investing back in to the leaders of tomorrow.
 I cant wait to see the impact over the next few months! 🙂 Louis and I will see one of you in Vidcon in just a couple of weeks!!! And we can scheme from there. mwahahhahha! 🙂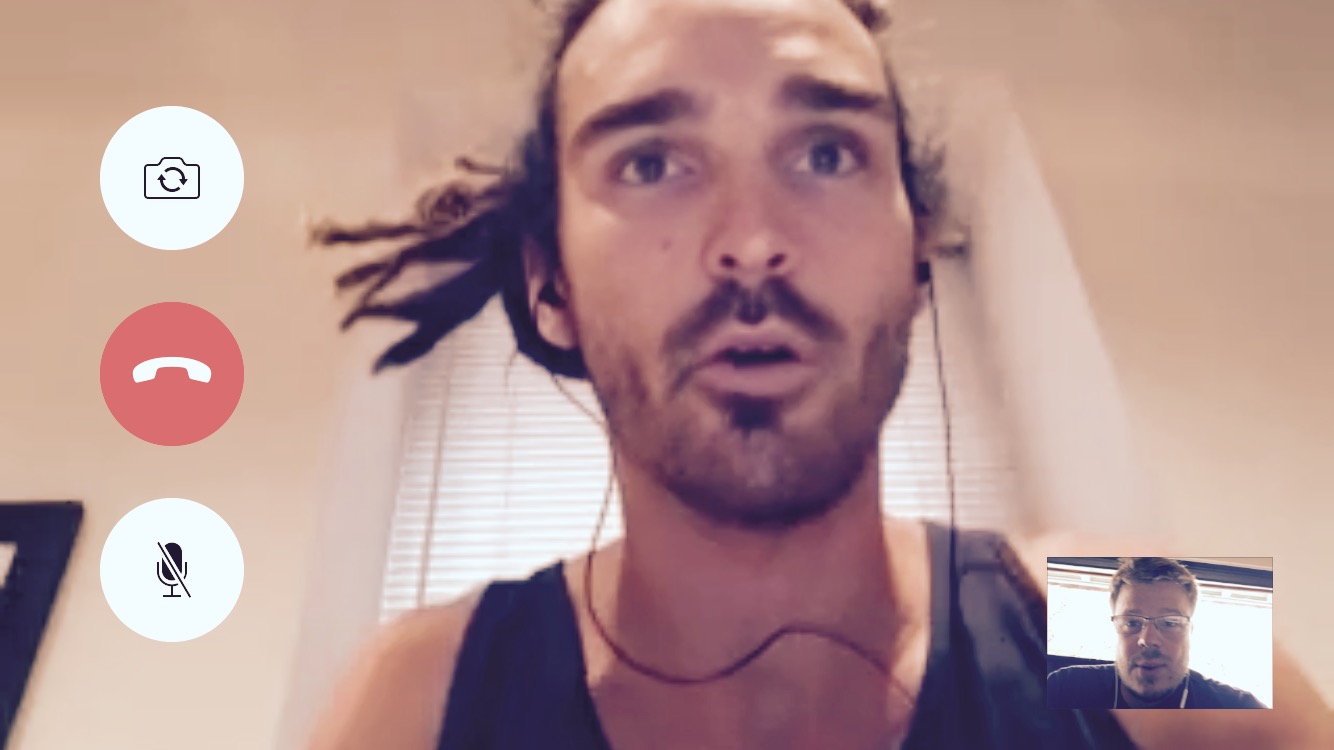 Louis and I have struggled and grappled with the tension of making sure we add value and build momentum for the future of Solvey by helping with the right project whilst also making sure we are not just investing in the status quo of the white male dominated empire!
I honestly believe that people like Alisha are already making the future of our world, a 15 year old focused on helping the 5 year olds with authenticity and execution. On Sunday she had nothing more than an idea that creativity is in everything! – By thursday night – LAST NIGHT – 5 days later, she had organised and executed her her first creativity class. By this rate of development it will be insane to see where she is this time next year!
We are committed to making sure Alisha and thousands like her get what she needs to fulfil her potential. Next years Solvey project will look quite different
Thanks so much to everyone who has given so much of their time and attention to #solvey happen. It feels like a dream come true to be able to spend my days working this these people and these projects that matter 🙂
Go to http://solvey.com and stick in your email so we can keep you posted.
I will keep blogging on the #solvey journey with onewave so stay tuned!
THANK YOU