I will make a video soon to show the journey so far including the massive experience of bringing OneWave to Vidcon but here I want to articulate the themes of work needed and how we can all work on this together!
But first a few frames for the work :
The Goal of Solvey is to try to help scale wise solutions using the internets capital.
The 3 key aspects to the internets capital I refer to are :
1. Intelligence 2. Financial 3. Social
All 3 are required to accelerate an ideas journey to get good, get built and get spread.
The Goal is NOT to try and raise as much money as possible especially from individuals to grow onewave into a big entity. The entity, or corporate structure should only be supported if it in turn serves the purpose of serving those who need help.
The goal is to solve the lack of effective support for those with mental health issues around the world. The scale of the One Wave work may not even be achieved from within the charities activities. Good ideas are far bigger than one 'registered vehicle' and to treat them as anything less limits their ability to change the world.
In the first Solvey video Louis & I said the following…
"We want to get behind them with all the stuff we are doing. We have the networks and the platforms and we know some things"
What does this actually mean?
We have identified 3 streams of work that we believe can help develop the OneWave project and take it to the next level
1.  Help develop the scientific and economic argument that underpins OneWave 
– We hope this will unlock bigger partners and other forms of capital from grant makers, foundations and government bodies.
2. Help get funds for new and risky work like new locations & activities
– Through the givey community we hope to get enough capital for One Wave to keep taking risks on their newest and most exciting work
3. Increase exposure by telling story to our friends to create new connections 
– By sharing and endorsing OneWave's work we will create new connections completing the loop allowing this process to continue to develop and expand.
The first involves all of our intelligence, the second involves our money and the third involves our social influence. Doing the work in points 1 & 2 unlocks the stories that makes it natural for us to share according to point 3.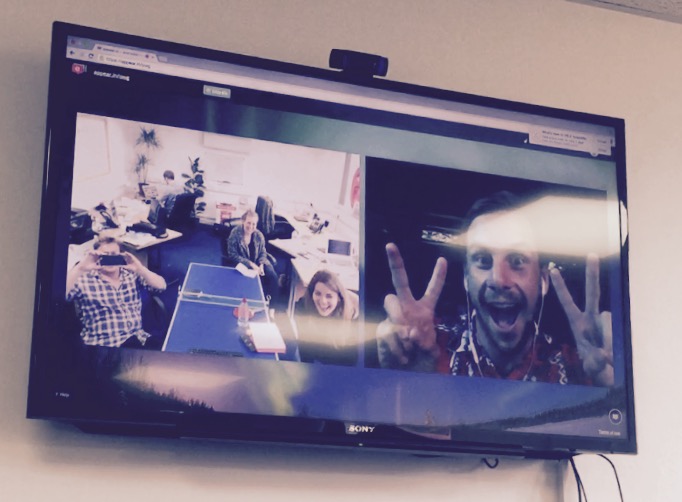 This is Joel, Emily, Emma and me in our first video call to start talking about the real work!
After our call on tuesday I will try and make a full video to pull together all that has happened since we found the OneWave boys.