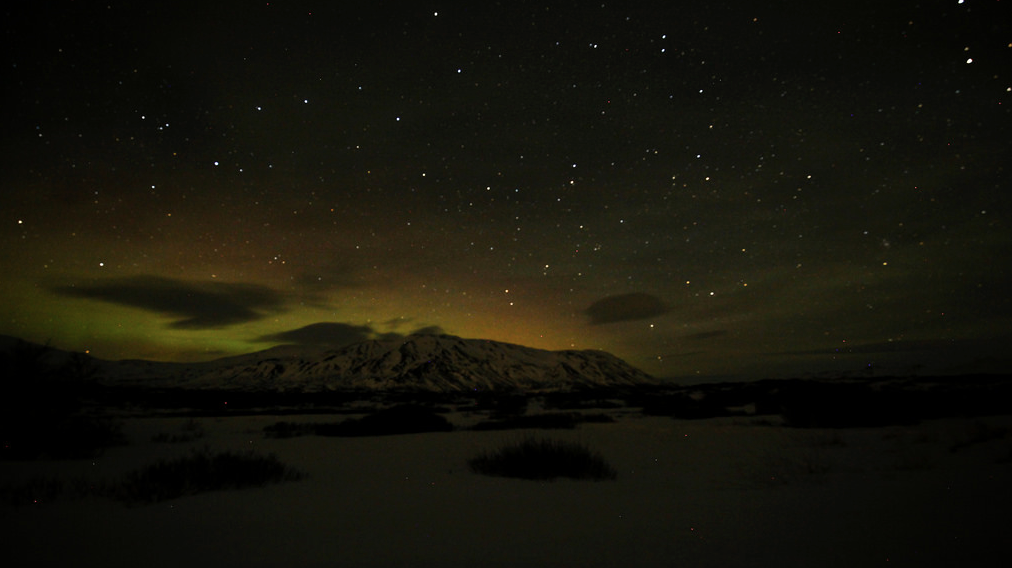 An independent country with its own culture, language and pride.
The people I meet are used to struggle and uncertainty, if only due to their battle with the elements as I, myself have nearly had my face torn from my skull at the hand of the fierce wind.
Yet only 330,000 people, that is comparable to Nottingham!!
They export fish and people come for tours to see the magic of their northern lights.
(see more photos from Josh who I met on said tour and nicked his photo for this blog bit.ly/1kQnXYD 🙂
They rank 4th on the SPI http://www.socialprogressimperative.org/data/spi/countries/ISL needing more opportunities in higher education and trade but generally doing flipping well considering they went bankrupt a few years ago!
One of the key things I wanted to learn about whilst I was here was how they formed the process to make this little book!
A proposed constitution which they crowdsourced contributions openly from the public as to get away from their inherited danish constitution. A nice way to engage people in 2010 a couple years after the crash.
This written constitution created by the liberal party was overturned by the supreme court and now there is a right wing party in power who don't look likely to try and get it approved.
The Constitutional Group : http://www.thjodaratkvaedi.is/2012/en/proposals.html
The Proposal : http://stjornarskrarfelagid.is/?page_id=2598
Supreme Court Ruling : http://stjornarskrarfelagid.is/?page_id=2613
Thanks to Irme my Airbnb Host for pointing me in the right direction with the constitution.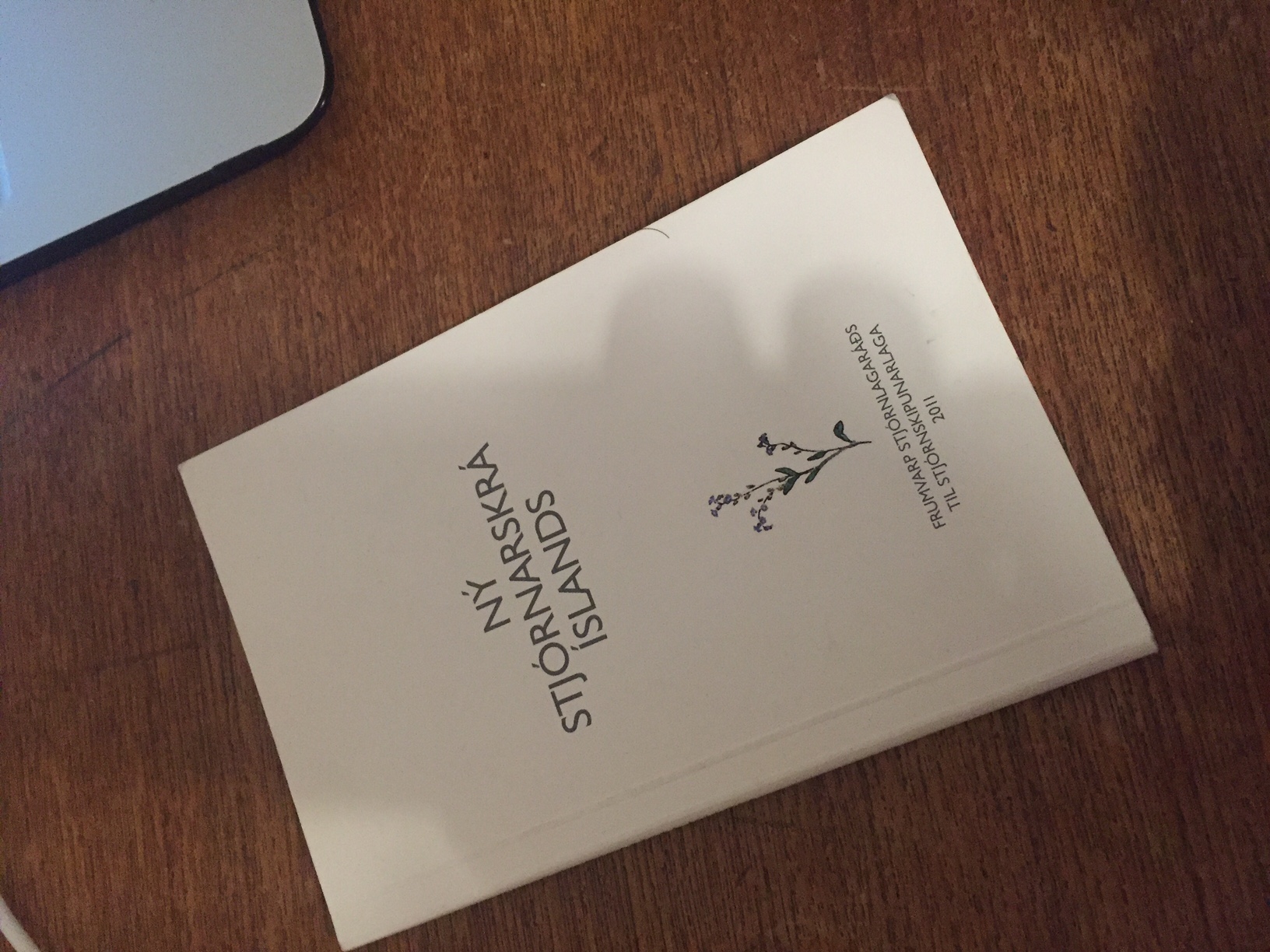 Just as Cape Town in its small city shows me about Geni coefficient, racial inequality and historic imerpialism, Costa Rica shows be about biodiversity and kindness and Cuba teaches me about a life without capitalistic forces, I am finding that Iceland is a great teacher for systemic experimentation.
In Roger Boyes 'Meltdown Iceland' which I bought from Reykjavik's University Library he quotes Bjarnson's estimate that there are just 30 people in Icelands elite who are responsible for the economic crisis. True or not it really feels like you can track cause and effect in this harsh but beautiful place, you can see the power and money flow which helps me learn many a lesson and create many an idea.
If you do come here make sure you eat at The CooCoo's nest, I have eaten here three times in a row, whilst it is true I may well be bankrupt now due to the prices that are almost as painful as the hand of the wind, I did happen to sit next to Bjork at lunch and just after she left her song came on!
What are the chances?
I'd assert pretty high in a place like Reykjavik 🙂
—
Thank you Iceland and thank you for reading!