On Friday I was invited to Oxford University at the Skoll Centre as part of their confessions of an entrepreneur, to talk about Risk to a bunch of talented MBA types.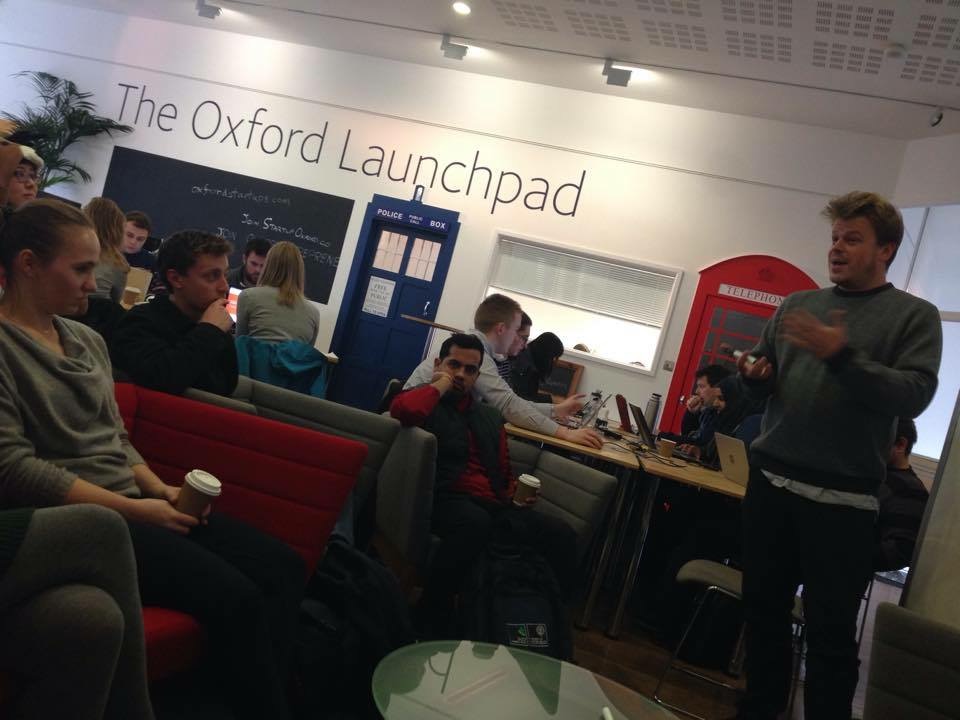 I spoke about Magnitudes and Manifestations of risk.
Magnitudes : personal // operational // existential 
Manifestations  : physical // emotional // social // intellectual // financial 
This was a poem I opened the session with in an effort to embody the message I wanted to convey, going to oxford and reading a poem you wrote one hour before is risky for me!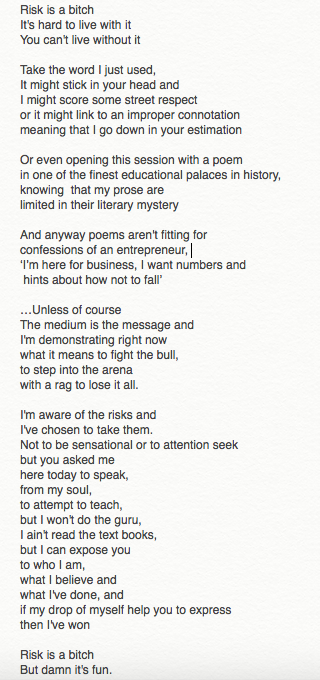 *drop of self, helps NOT 'myself help'
Whilst writing this blog I have come to the conclusion the best metaphor for good ambitious leaders are shining stars, able to tolerate and thrive with unusual magnitudes  and manifestations of risk.
PS. Do not judge the quality of the diagram by the incompetance of its aesthetics :)……..ok you can if you want 🙂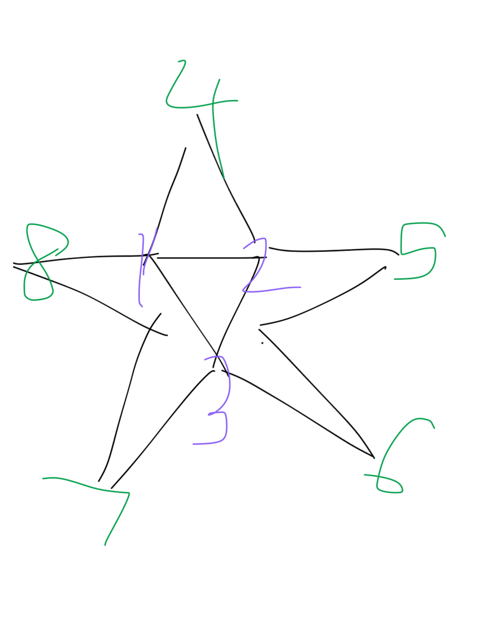 1. personal  // 2, operational // 3. existential
4. physical // 5. emotional // 6. intellectual // 7. social // 8. financial
I think somebody who is able to display unusual capacity in the above areas is most likely to be able to withstand the longer more difficult legs of the journey required for founders and leaders.
The most enjoyable part of the talk however was moving on to existential risks,  My journey has continued to evolve and change over the years and whilst being in San Francisco this year and getting up close and personal with the future of technology I have become quite intrigued by what the biggest risks to our extinction are that something can be done about and I could be helpful to.
I will go into this in much greater detail sharing my thoughts on beliefs but for now I will leave you with a lecture that inspired and encouraged me that my line of questioning is not without merit.