8 hours straight of watching youtube videos!
My mind is blown!  You are all total heroes and please keep me posted on twitter with how your project progresses even if you don't get any further in this process
46 guys and 39 girls applied from 20 countries covering 17 major themes of global problems they care about. 58 leaders were over 18 years old and an incredible 27 were under 18 years old as young as 12.
These are the themes, I grouped applications into the following categories.
10 : Platform // 10: Poverty // 9: Environment // 9: Education // 8 : Other // 7: Culture // 5: Mental Health // 5: Homelessness // 3: Sanitation & Hygiene // 3: Agriculture  // 3: Youth Aspiration // 3: Health Disease // 2: Diversity // 2: Housing // 1: Children in Pain // 1: Hunger  // 1: Helping Strangers // 1: Animals // 1: Refugees
If I could string a sentence together that threads the thoughts together it would be…
To get people to get out of poverty they need education and we can get funding and attention if we use Art. BUT if we don't sort the environment stuff out then it's all pointless anyway! 
These are the 20 countries these ideas came from 
US : 28 // UK : 21 // AUSTRALIA : 7 // INDIA : 3 // CANADA : 3 // NZ : 3  // BRAZIL : 2 // MEXICO : 2 //  GERMANY : 2 // UNKNOWN : 2 // INDONESIA : 1 // NORWAY : 1  // ITALY : 1  // LITHUANIA : 1 // SINGAPORE : 1 // KENYA : 1 // HOLLAND : 1 // JAPAN : 1 // DENMARK : 1 // SOUTH AFRICA : 1 // CZECH REP : 1
Just so you know, this says more about where my audience is, which is probably linked to where the internet and western culture is strong rather than linking at all to 'where good ideas come from' but we are mainly constrained by my reach on social media which is ok but just worth mentioning IMO.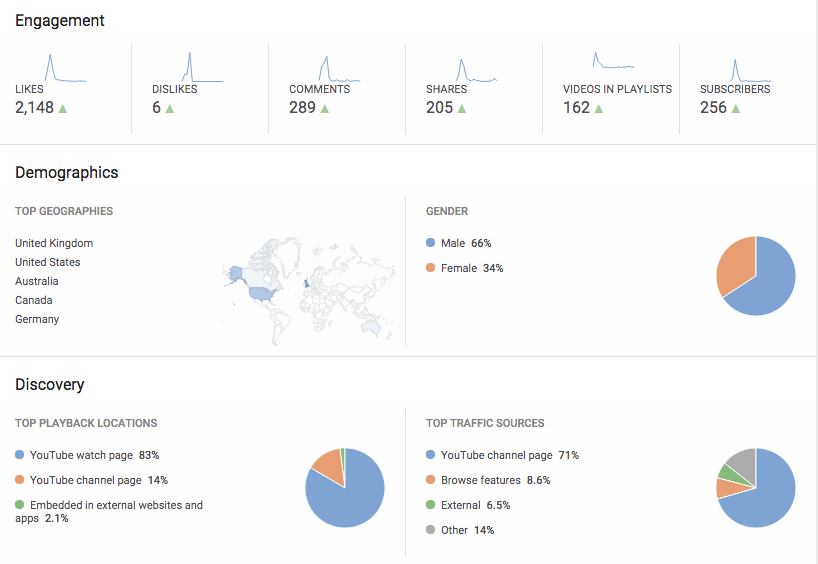 The Longlist
It has taken so long to get the 85 down to 25 that I feel it would be wise to sleep a bit before I watch the 25 again and cut down to the TOP 10.
If any of these 25 Longlisters are unable to skype between 10am – 7pm Pacific Time (PST) THIS Sunday then please email me on dave@givey.com because we don't have heaps of time to rearrange so it could cost you your place. I will post the TOP 10 either later tonight (its 8pm now) or tomorrow morning once I am fresh.
So out of 85 applications my long list is down to 25 who on first pass I feel could be a good fit for #Solvey right now. CONGRATULATIONS!! 🙂
I commented on every youtube video but couldn't comment on the Stories as i was using my laptop but I want to say if you were not in the Longlist this time it DOES NOT MEAN your idea was bad, or you shouldn't have applied or anything. I think you are all heroes but I have to make a choice on which idea will gain most value this month if we get involved. I am sure there will be next year 🙂 so PLEASE KEEP GOING and do cool stuff for other people! 🙂 I am also going to be announcing some pretty cool things that might help you guys very soon 🙂
HERE IS THE TOP 25 IN NO PARTICULAR ORDER 
Tw : @beccyhere_98  http://str.ie/Uj0yZJ0yPI  HUNGER
Yt : @Rithvik Mac : https://youtu.be/RfJ7-FLryPQ  SANITATION & HYGIENE
Tw : @Alisha Saif https://youtu.be/k02_TTrJLLw CULTURE
Yt @earthguardianz https://vimeo.com/125505125 CLIMATE CHANGE
Tw : @toilets4people https://youtu.be/24LimUrb4LM SANITATION & HYGIENE
 St : @jacob_cartoon http://bit.ly/1GGjxL0  ENVIRONMENT
 Tw : @acarmount https://youtu.be/2trqbifx_ss AGRICULTURE
Tw @living_izzy https://youtu.be/jyDrNWPQpYs POVERTY
Tw : @katiehobbs1 http://str.ie/klp9wm0T ANIMALS
Tw : @shikow https://youtu.be/b0R84oTgw08 EDUCATION
Tw : @tristanbogaard https://youtu.be/zijrpyxv3io ENVIRONMENT
Tw : @mtsyrr https://youtu.be/lcFOaAjfV_o  ENVIRONMENT
Tw : @mrschmidten https://youtu.be/DJJsProy9Wk PLATFORM
Tw : @the_vitality https://youtu.be/Mde5XhH30TU PLATFORM
 Tw: @sshivji https://youtu.be/0pirTsxi3Lo SANITATION & HYGIENE
Tw : @onewaveorg https://vimeo.com/132094333  MENTAL HEALTH
Tw : @vfernando93 https://youtu.be/4pu5H38OjEw EDUCATION
Tw: @heyheycarter https://youtu.be/1cy3zV-JRsQ ENVIRONMENT
Tw : @emily_dav https://youtu.be/F8y_54dg-mI PLATFORM
Tw : @malachimon http://t.co/cp426Et01o ENVIRONMENT
St : @amandasadler http://str.ie/r0sL77l8 HOMES
Tw : @katrionaemily http://str.ie/1lt8kkxhjk POVERTY
Tw : @taylorradick https://youtu.be/OgkkqOkriho PLATFORM
Tw : @stokecollective youtu.be/nKkPeS8yias HOUSING
Em : sgibbins https://youtu.be/DbYOyaXveDg PLATFORM
A Few Observations
I noticed we didn't get many 'solutions', which is probably a good thing as it allowed anyone to submit something they cared about but it means there is more work to be done on a lot of the projects in terms of 'nailing down exactly what actions they are going to take
I have also noticed myself being biased against well resourced people who are 'further along on the journey' as I want to support the 'quietest voices with the loudest ideas.' I have also noticed my natural  tendency to move away from non internet natives as we are in such a paradigm shift that despite how smart someone is in their area they need to intuitively know how to harness the power of web tech & content for us to be able to help them properly. I hope that some of the wise olds can use their knowledge to support the new leaders who understand the tools of the day.
Also where applicants major on the idea 'we can raise awareness through social media' they begin to lose my attention as they are talking about the power of the internet itself and influencers power NOT specifically their actual idea and how it will manipulate the web towards their agenda.
Wikipedia says https://en.wikipedia.org/wiki/Problem_solving There are 2 kinds of problems 'Ill-Defined and Well-Defined.' Without definition of the problem it is hard to move onto defining the projects and activities required to begin solving the problem.
I have favoured applicants who have been able to articulate how even the smallest or most locally starting idea could end up having a global impact.
Thank you all once again, what an insane journey this last few weeks has been with you, I hope we can all get behind the ideas the progress to the next phase!